Remanufactured PTO's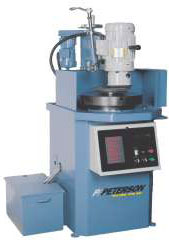 Industrial Powertrain custom rebuilds Power Take Offs.
In A Hurry?
We stock remanufactured exchange Power Take Offs.
We surface grind industrial clutches manufactured by:
NACD
Rockford Clutch
Wichita
Twin Disc Clutch
GP Powertrain
WPT
PEC
Industrial Clutch
With our state-of-the-art grinder, hard spots and heat checks are no problem, the entire friction surface is renewed and a minimum amount of material is removed.